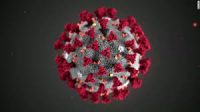 With all of the hype around the coronavirus, everyone is looking for sure-fire solutions in case it hits their area.
Please read the facts below and consider that in our response.  As of now, we are not altering our cancellation policy unless you live in the European countries where flight travel is banned and cannot travel due to circumstances beyond your control, as verified by public information.
Our opinion:
We believe that this pandemic is only as serious as the majority of other flu strains that run through America on a yearly basis.  It is our opinion that the hyper-partisan media and many politicians are doing America a disservice by the hysteria that they are whipping up.  We believe this likely has more to do about the upcoming election than about actual health concerns.  As such we strongly stand against the evil of misinformation and fear that is not based on facts or proper risk analysis and will not take part in seeing Americas' strength diminished by joining with the mob hysteria.  We chose to take the same precautions we take during any flu season and we choose to operate within the freedoms that we enjoy in America.  For the most part for us, we are operating "business as usual" for all of the reasons shared below, and we encourage all of those that we do business and relationship with to follow our lead.
Our Cancellation Policy:
We like to try and accommodate changing schedules and work with our guests.  So what we typically like to do in the case of a cancellation request, when the request is at least 30 days out, is refund 50%, and then make your dates available.  In the case of fewer than 30 days out, we can still make your dates available, just not issue the 50% upfront refund.  Then if we are able to book your dates with another guest we can issue you the difference minus the credit card booking (4%) and chargeback processing (4%) fees, loss of rent due to replacement booking (if there is any loss and no credit if there is a gain in rent), and a one-time $50 cancellation charge.  Being that our place is so popular, and if the cancellation request is far enough out, it is usually not an issue to re-book your dates to someone else.  Below is our stand-alone policy: 
CANCELLATION POLICY stand alone:

Strict: 50% refund up until 30 days prior to arrival.
For a 50% refund, cancellation must be made 30 full days prior to listing's local check-in time.  If the guest cancels less than 30 days in advance, the nights not spent are not refunded.  If the guest arrives and decides to leave early, the nights not spent are not refunded.
Some FACTS to consider from an MD immunologist (a reputable source of perspective as a physician who specializes and is board certified in immunology (as well as pediatrics, allergy and dermatology):
Coronaviruses are a family of viruses. "Coronavirus" is not unique to this particular strain. Everyone reading this has likely had another different coronavirus infection. This particular strain has been named COVID-19.
Every upper respiratory virus has the potential to be lethal. Patients unfortunately die from many upper respiratory viral infections every year – most prominently the influenza virus. 30,000 people died from the influenza virus in 2019. The media didn't report each one. They have reported all 11 coronavirus deaths. Not telling us about the people lost but rather keeping a death "toll". Let me repeat that:
Coronavirus: 11 deaths (US in 2020), 3300 deaths (China in 2020).

Influenza: 30,000 deaths (US in 2019).
Influenza pandemic of 1918: 675,000! (US), 20-50 MILLION!! (worldwide) <—These people I think would have been in favor of receiving their annual flu vaccine.
This is not meant to minimize any of these deaths but rather to give context and put some facts to the hysteria.

If you're healthy, there is no need to walk around wearing a mask. In addition to looking silly and most of the time wearing/taking them off wrong – which would actually make you more prone to acquiring an infection, they don't prevent you from getting sick. If you're actually sick stay away from people and then, sure, wear a mask so you aren't spreading respiratory droplets every time you cough/sneeze. In medicine we don't wear the masks you're buying and we wear other protective equipment – not just a silly looking mask you found on Amazon. When you see doctor's walking around the world wearing a mask then you should too. Until then, stop.
The symptoms are that of the flu. As doctors we don't test or know about most people with mild or moderate flu symptoms. That means most people will probably get it and just think they had the flu. That means you're only going to hear about the cases that get serious – not all the minor ones which will be the vast majority of cases.
When it is said that people who are older or have other medical conditions are most likely to die – that is equally true for EVERY upper respiratory virus. There is nothing unique about that to this particular virus. It does mean that the only cases we tend to know about are the severe ones. Once a case is severe it then makes sense to test the patient to find out what virus in particular they have. That means you can easily overestimate how severe or lethal the virus is because the only cases you end up knowing about are the serious ones.
[redacted – see full post here: https://www.facebook.com/kevin.bordegon/posts/10158257973518324]
In summary, 30,000 people died from the flu last year. Another 30,000 died in car accidents. In conclusion, yes there is a novel virus that our immune systems haven't seen yet so to get immune to it you will have to get infected – at least until a vaccine is developed to bypass the getting sick part and just jumping straight to immune. Most people's immune systems will do that effectively and be fine. A small percentage of unfortunate patients (primarily elderly, immune-compromised, etc.) will not be able to do that effectively and will need more advanced care. This is true of the cold/flu viruses we deal with every year. Follow normal cold/flu precautions and seek medical care if you feel your symptoms are severe. No need to get hysterical.
If you still think you should be scared consider this: Doctors, nurses and other healthcare staff are going to hospitals every day. Crowded buildings with tons of sick people. They aren't walking around the halls of the hospitals wearing masks and they haven't stopped going to work. And they are all rolling their eyes at everyone else right now.
Marc Serota, MD
Other sources to read: https://www.facebook.com/ChattanoogaPeds/posts/2863807563696007
*http://resources.schoolscience.co.uk/sgm/sgmpres1.html
**https://thehill.com/changing-america/well-being/prevention-cures/482532-trump-heat-will-kill-coronavirus